How to stay sane while working from home (and homeschooling your children)
The picture is of me in Morocco two years ago. I am planning to do a masterclass on how to make a pandemic turban for those who, like me, didn't get to buy masks.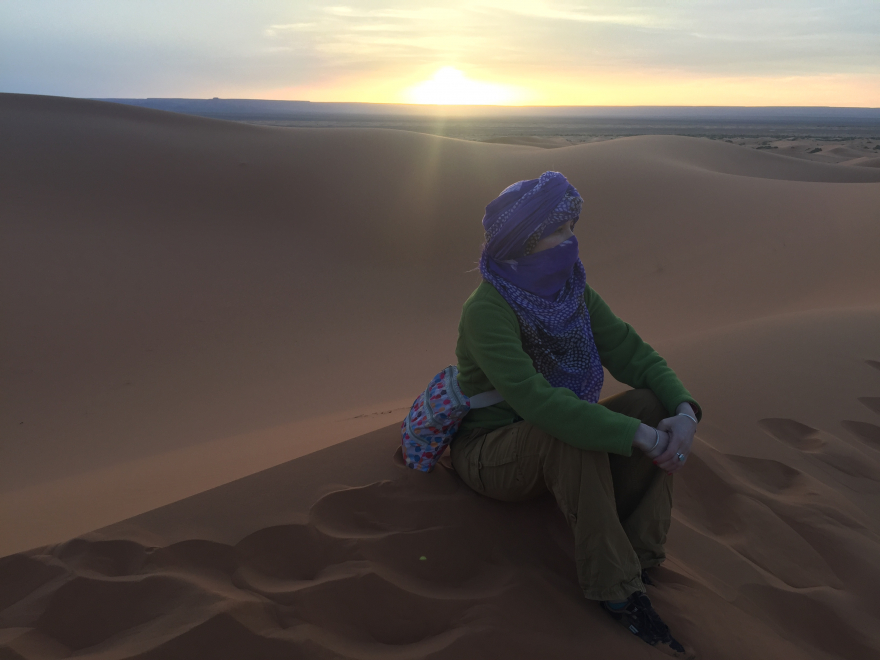 How were the first days of the new setup for you?
I hope you tried the tips on how to get work done because they work!
With all the craziness on the first day, I got a good amount of work done using the "blocked time" approach. My celebration was dancing to Justin Timberlake's Can't Stop the Feeling with my daughter. I may do a FB Live on it next time. Stay tuned for the info on how to join my FB group not to miss it! :)
Now to this new thing of working while teaching your children and/or co-existing with the entire family in one space. (Mine is a 2 BR, hope yours is bigger. I am not complaining though; we have two baths!)
This is what I am doing in my household to try and keep the sanity:
1. Establish a routine. Everyone creates a schedule to follow. This includes the educational time for kids during the school hours (independent work as much as possible. It is a work in progress with my 1st grader,) rest time, time outdoors (with social distancing.) What to do if your kids are little? I got this tip from a friend who has three children under the age of seven: 30 mins of independent work "buys" them 15 mins of screen time. This gives the parent 45 minutes to work (remember the block-timing?) Ingenious!

This is how our kids' schedule "guideline" shapes up (sprinkle it with dance breaks, snacks, and adjust to the time spent on occasional fights):
9 am - 1 pm - School time
1 pm - Lunch
2 pm - 3.30 pm - Kids go outside (maybe you have a backyard. My teen can "happily" take the little one to the park)
3.30 - 4 pm - Chore time. Kids help around the house (see 2 below)
4 pm - 6 pm - Free time, including screen time
6.30 pm - Dinner
7.30 pm - Family game time
9 pm - Bedtime
2. Specify the chores. Each family member has to chip in more to work around the house (because I will be feeding everyone like the Mad Hatter). This is a work in progress and will need to be more specific - who does what and when, but for now I stay mindful when I start getting overwhelmed (read snippy) and ask for help at that moment instead of getting frustrated.
3. Prepare in advance. I will try to batch cook on the weekend and freeze food so I don't have to cook every day. Bracing my family for lots of sandwiches and paninis (my teen can do this for the family as a chore).
4. Depressurize. Plan some family time to stay together and do something enjoyable (to diffuse possible tension accumulation during the day). We are playing Pillars of the Earth in the evenings (see more ideas in the Resource section below).
5. Stay flexible and kind (INCLUDING TO YOURSELF!) The schedules are only guidelines, it is unreasonable to expect from yourself to be as productive as in normal situation. Our patience WILL be tested. It is a great time to work on compassion as much as possible. This is the growth opportunity for our kids and us.
And remember this, too, shall pass!
Stay healthy, sane and kind!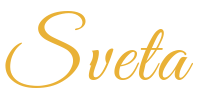 "A problem is a chance for you to do your best."

These are the family games that worked for us:
Monopoly

Dixit

I personally loved the UnGame, super simple, inexpensive game available on Amazon. It is non-competitive AND lets you learn a lot about other people. Perfect with teens! There is a Teen and Adult version available.

We also liked Psych, which is a smartphone App. You can play it with people remotely as well. Perfect to stay connected with people outside your family while maintaining social distancing!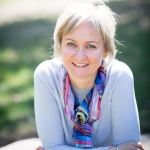 Sveta Parilova is a career and leadership coach who partners up with mid-career professionals to help them get rekindled and renewed about their work/career so that they feel less stressed and more joyful at work and at home. She is passionate about supporting people in their search for purpose and meaning in their work and life and is humbled and honored to be part of their journey to a more joyful self. Click here to schedule a Complimentary Discovery Session and learn more!

Instagram: https://www.instagram.com/sveta_parilova/
LinkedIn: https://www.linkedin.com/in/svetlana-parilova-27982012/
Blog: https://www.svetaparilova.com/blog.html