How to Enjoy Networking More Than a Dance Party
10/24/19
Last week I had the best networking event in my life.
Awkwardness, small talk, and obsessive glances at the watch were not uncommon during networking times as a banker...
"Networking event at a law firm" were not words that got me excited.
This time, however I left the meeting full of compassion, and even love, for the professional women I met.
Who knew I could enjoy networking so much?
This was the result of two factors: 1) I showed up as myself, and 2) It was a women's event.
It's all in your head (for the most part)
Law firms want bankers at their events, but what about coaches? I wondered, would they feel different now that I'm no longer affiliated with my employer?
As I walked into the Cocktail Lab in SOHO, those little voices were telling me I should just turn around.
Instead, I strode straight in and I was fully myself (who else would I be?). I joked that I had "crashed the party." I openly shared that I was no longer with the bank and happily told the women I met what I'm up to now.
The effect was the opposite of what I'd feared - they were interested engaged in our conversation. We discussed the challenges of being a woman in a corporate environment and how we each dealt with them. I felt genuine connection with the women I met.
The "dreadful networking" fears were entirely in my head.
It is not who you are talking to, it is who you are when you are talking to them.
I'm curious, how do you show up at networking events?
Do you show your true colors, or put on a mask and keep it to small talk? Do you view people you meet just as a face that can lead to your next business deal, or do you truly want to get to know them?
Yes, your name is written on a card with your company's logo but still, you are you, the person who existed before you took this job and who will exist after you are no longer with the company.
While it is important to remember that you are a company representative at these events, you don't want to lose you along the way.
It is a balancing act to keep both, but you are more important. And if you build a long-lasting connection, this will be beneficial for your employer as well.
Of course, ideally, there is natural congruence between who you are as a person and how you show up at your job. This is a cornerstone of my coaching program.
Bringing you and your job closer together will not only make your networking more enjoyable and effective, but improve your overall job satisfaction and success.
Reach out to me if you want to chat more about it. As you can see, I am on fire with the power of networking and would love to support you.
Until then, here are a few easy, practical tips on how to improve your networking experience:
Research the attendees:

You may not have a list of all the participants in advance, but you know the organizers, so start from there. LinkedIn is a great tool for this. A little research will diffuse the initial tension of stepping into a room full of strangers so you can comfortably ease into the process of meeting new people.

Bring your curiosity:

While researching, be curious about them as people, see the person behind the corporate profile. Also you do not need to spend hours "stalking" people online. Just 20 minutes can make a huge difference.

Let yourself be surprised:

During the face to face conversations, use your research as a guideline only. Stay open and curious to the person who is in front of you and go "off script" with your questions. You may be surprised to learn something different from your expectations, and these are the most important and interesting cases that will lead to a true, lasting connection. Look for such gems. They will change your life in the corporate, for real!
Now, what was so special about this being a woman-only event and what does it have to do with a dance party? I will cover those topics in the next week's post. So, to be cont…
Send me an email and let me know your thoughts or book a free consultation using this link.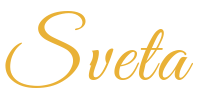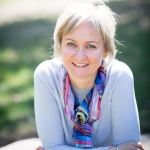 Sveta Parilova is a career and life coach who partners up with mid-career professionals to help them get rekindled and renewed about their work/career, so that they feel less stressed and more joyful at work and at home. She is passionate about supporting people in their search for purpose and meaning in their work and life, and is humbled and honored to be part of their journey to a more joyful self. Click here to schedule a Complimentary Discovery Session and learn more!

Instagram: https://www.instagram.com/sveta_parilova/
LinkedIn: https://www.linkedin.com/in/svetlana-parilova-27982012/
Blog: https://www.svetaparilova.com/blog.html