Hi, Svetlana
Do you like to make your own choices or fly by the seat of your pants? (I've done plenty of the latter)

Over the three months, we have...

🎯 Learned to listen to our kids/spouses/partners (not always easy)

🎯 Didn't have to kick the kids out of the house every morning (what a relief!)

🎯 Avoided commuting for hours
🎯 Developed human connection between bosses and employees (with the help of our kids and pets)

🎯 Radically declined to be available to our kids AT ALL TIMES (and they survived!)

🎯 Realized that self-care is non-negotiable (if we want to even have a chance at bullet one above)!

🎯 Discovered that Zumba class can be taught on Zoom...

...and much more...

Do you want to automatically go to the "same old, same old", or make a conscious choice of how you want your work and life to look and feel like going forward?
Join me for a free workshop via Zoom to create your own reality the way you want it.

July 2 (Thursday) at 5 pm ET, or
July 3 (Friday) 1 pm ET (6 pm London, 7 pm Continental Europe).
It would be a pity if all the sacrifices that you (and others) have made over the last two months would be in vain and we just go back to the habitual ways, which among other things include: overworking, neglecting your family relationships and self-care, or whatever other self-destructive tendencies you had.
I believe we have an awesome opportunity to go to a new optimal!
See you on Zoom later this week!
Warmly,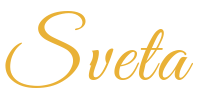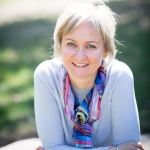 Sveta Parilova is a career and leadership coach who partners up with mid-career professionals to help them get rekindled and renewed about their work/career so that they feel less stressed and more joyful at work and at home. She is passionate about supporting people in their search for purpose and meaning in their work and life and is humbled and honored to be part of their journey to a more joyful self. Click here to schedule a Complimentary Discovery Session and learn more!

Facebook: https://www.facebook.com/thrivingcorporatewomen/
Instagram: https://www.instagram.com/sveta_parilova/
LinkedIn: https://www.linkedin.com/in/svetlana-parilova-27982012/
Blog: https://www.svetaparilova.com/blog.html