Hi, Svetlana!
According to McKinsey's report, 1 in 4 women is considering downshifting her career or exiting the workforce, as a result of the pandemic.
Companies are stepping up—but many aren't addressing the likely underlying causes of stress and burnout.

The following factors predict the likelihood of this:

Lack of flexibility at work

Feeling like they need to be "always on"

Housework and caregiving burdens due to COVID-19

Worry that their performance is being negatively judged because of caregiving

responsibilities during the pandemic

Difficulty sharing with their teammates or managers the challenges they are facing

Feeling blindsided by decisions that affect their day-to-day work

Feeling unable to bring their whole self to work
Although these factors hurt all employees, some groups experience certain challenges at higher rates. For example, mothers are more likely than fathers to worry that their performance is being negatively judged due to their caregiving responsibilities.

Women in senior leadership roles are more likely than men at the same level to feel as though they are "always on."

And black women are more likely than women and men overall to feel like they can't bring their whole selves to work.
Here is what managers can do about it:
Want to strategize? Reach out to me. I'd be happy to.
Be well,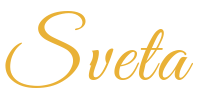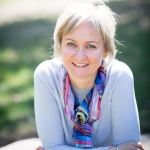 Sveta Parilova is a career and leadership coach who partners up with individuals and organizations to support high performers and emerging leaders. She helps them get rekindled and renewed about their career so that they feel less stressed and more impactful at work and joyful at home. Click here to schedule a Complimentary Discovery Session and learn more!

LinkedIn: https://www.linkedin.com/in/svetlana-parilova-27982012/
Facebook: https://www.facebook.com/thrivingcorporatewomen/
Blog: https://www.svetaparilova.com/blog.html